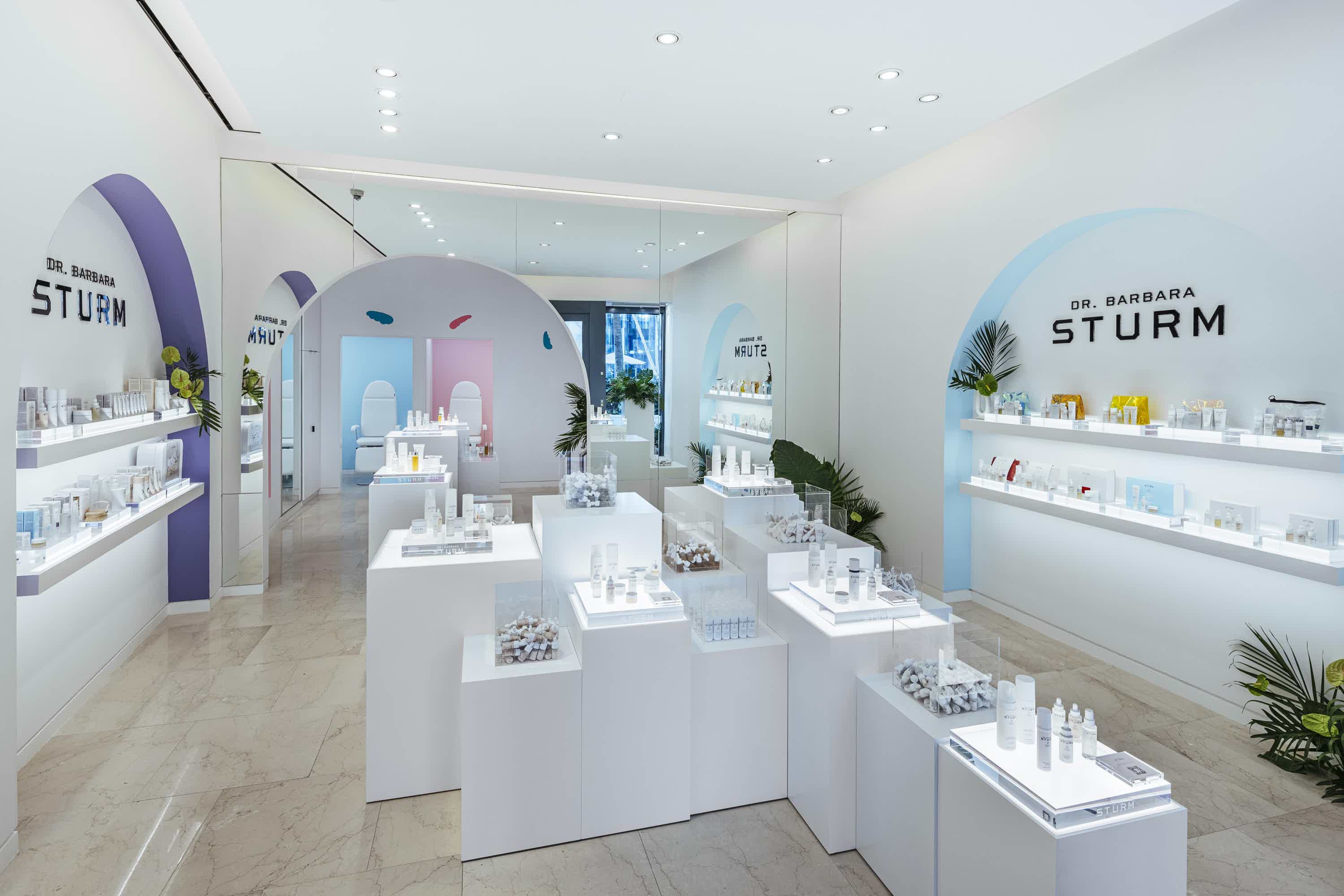 IMAGES BY @KRIS_TAMBURELLO
Located in Miami's Design District, the new Spa will serve as a place of skincare education and advanced scientific innovations where you can enjoy the full range of Dr. Barbara Sturm's most renowned treatments.
The latest COVID-19 regulations and sanitation guidelines will be updated and followed rigorously, to ensure customer safety is always our top priority.
MONDAY - SATURDAY: 11AM-8PM
SUNDAY: 12PM-6PM
MIAMI DESIGN DISTRICT
140 NE 39TH ST, SUITE 111 MIAMI,
FL 33137
TAILORED EXPERIENCES AND SERVICES
We have introduced a range of exclusive services at Dr. Barbara Sturm's Miami Boutique & Spa to offer you a convenient and tailored shopping experience.
1-TO-1 PRIVATE APPOINTMENTS
Discover Dr. Sturm's Boutique and product offering privately and exclusively. An expert aesthetician will guide you through Dr. Sturm's skincare collection and provide education on ingredient science, finding the best products to address your skin concerns. The result of the appointment is a routine tailored specifically to your skincare needs. To book, please contact the Boutique & Spa.
VIRTUAL SHOPPING
If you prefer to explore the Boutique from the comfort of your own home, one of Dr. Sturm's expert aestheticians will take you on a virtual tour through the Boutique to explain product benefits and ingredient science. Available via FaceTime and WhatsApp, you will come away with a personalized recommendation for a skincare routine.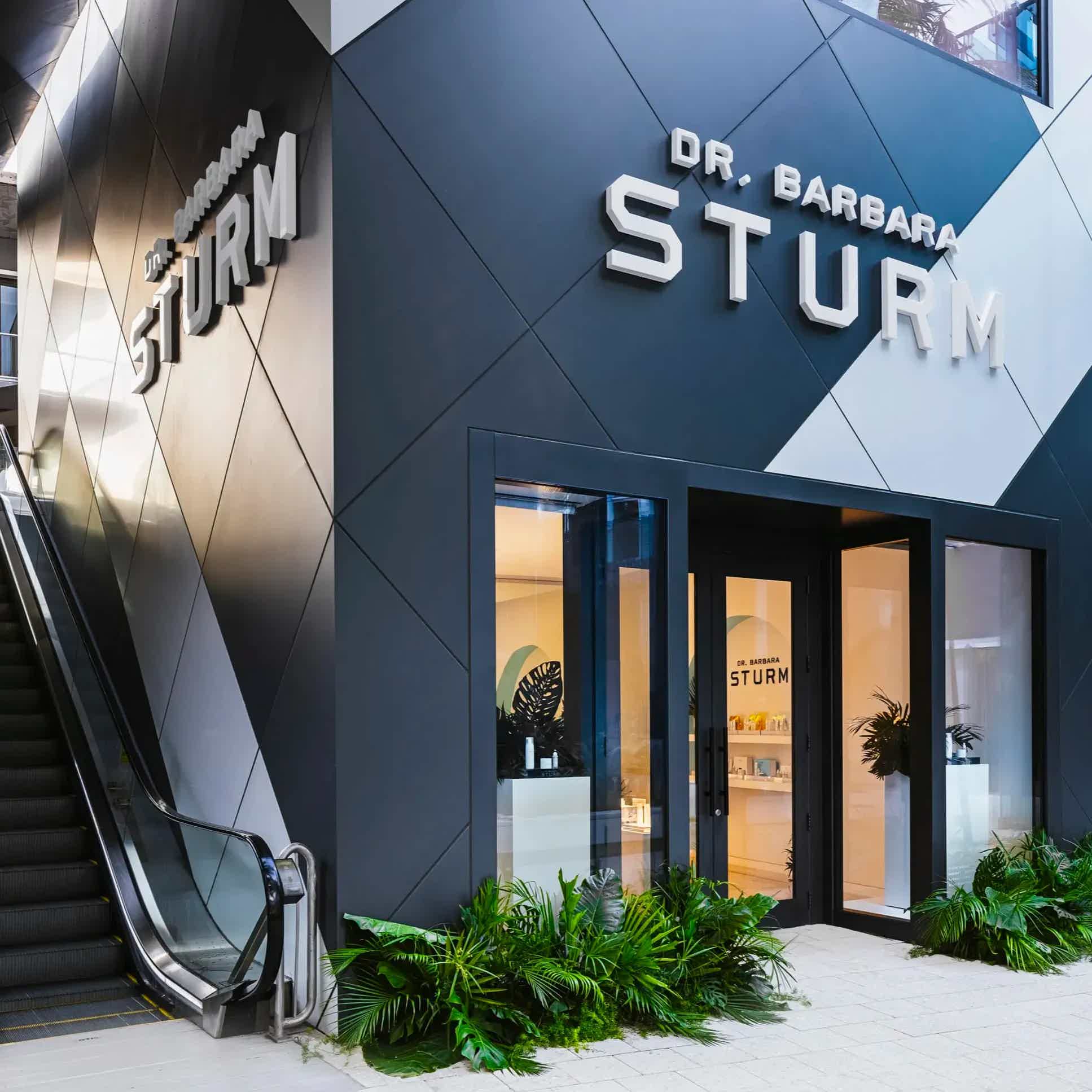 IMAGES BY @KRIS_TAMBURELLO
AN ARCHITECTURAL
& MODERN LOCATION
The Miami Flagship is located in the one-of-a-kind Design District, an architecturally significant area that is comprised of luxury shopping, galleries and museums, design stores, restaurants and art installations. The Spa itself is at the center of the iconic Buckminster Fuller's Fly's Eye dome, designed in 1965.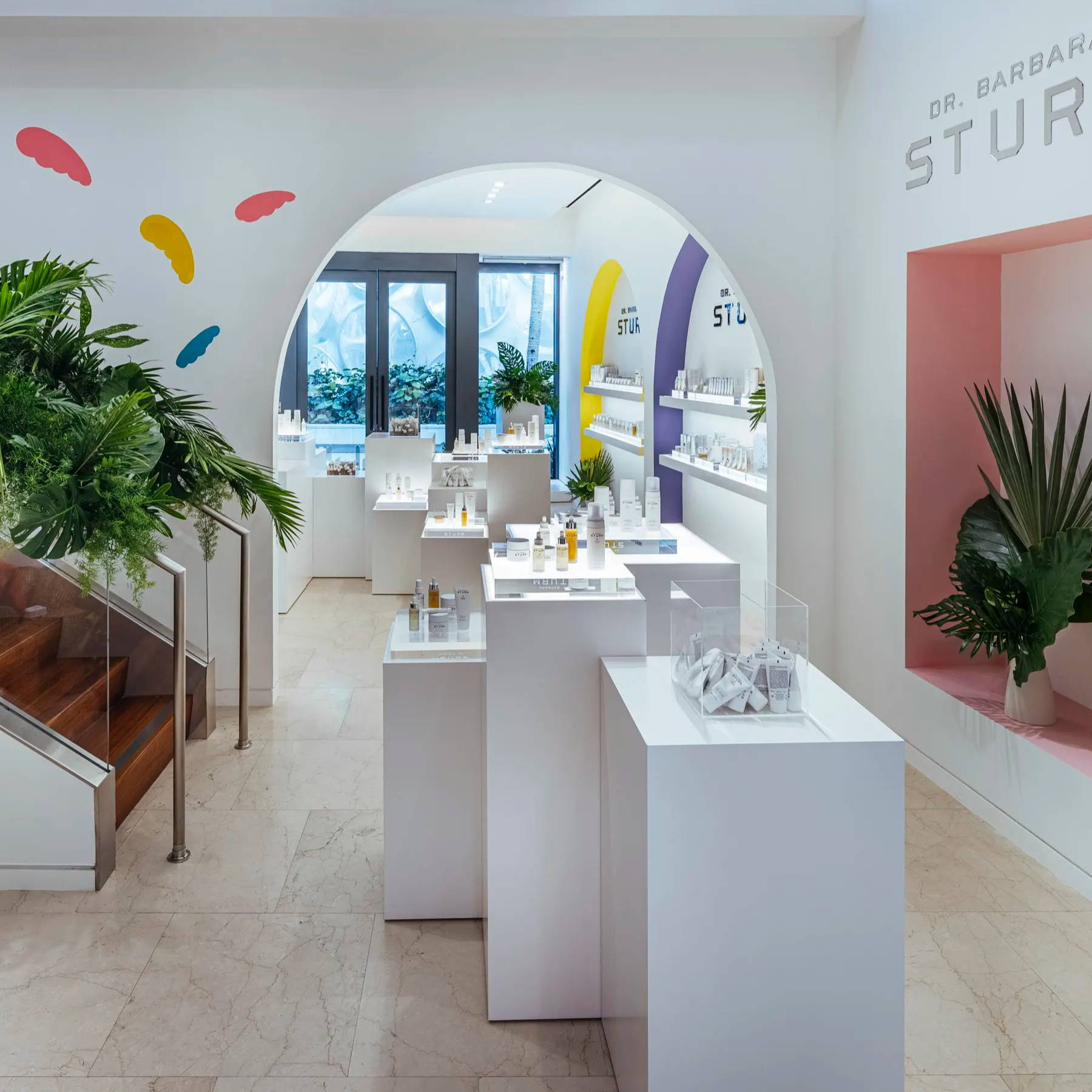 IMAGES BY @KRIS_TAMBURELLO
The Miami Boutique & Spa The Spa is designed in collaboration with architect Tobias Freytag, who also designed Dr. Sturm's LA, Dusseldorf and London Spa locations. It exhibits minimalist, modern architectural elements, including a sleek lounge area, stone flooring and a reimagined Discovery Table created with movable and illuminated pedestals and features two facial suites and two express facial rooms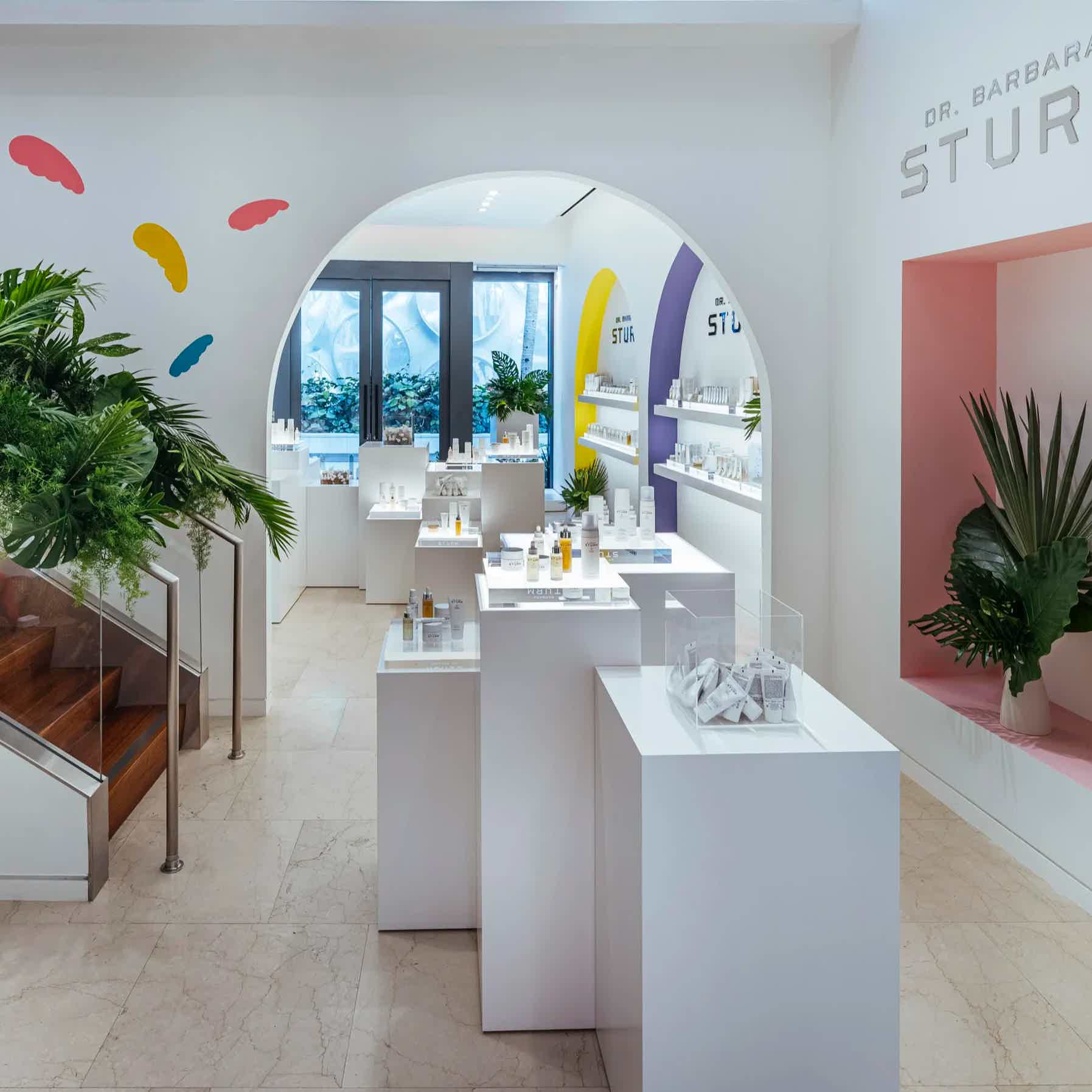 IMAGES BY @KRIS_TAMBURELLO
Dr. Sturm's Professional Line - a new, medically-advanced skincare collection only offered in-spa after personal consultation – will be available at the Miami flagship as well as Infrared Therapy; a non-invasive treatment which delivers doses of safe, therapeutic red and near infrared light to the skin and helps diminish the appearance of age spots and fine lines and wrinkles and boosts skin elasticity. It also helps to enhance mood, cognitive function and energy levels. Dr. Sturm's Summer Facial will also be exclusively available at the Miami and Los Angeles locations.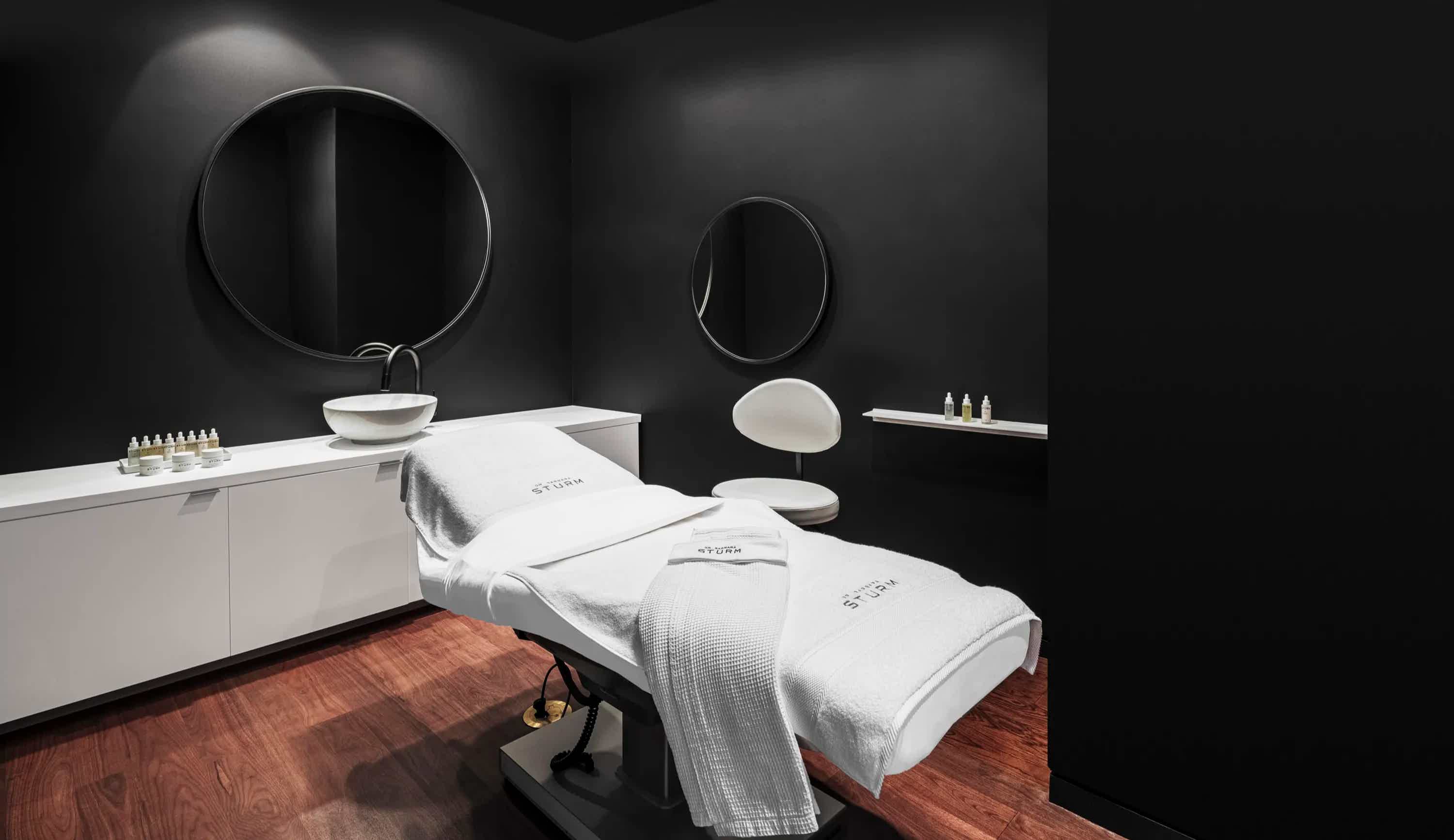 IMAGES BY @KRIS_TAMBURELLO
---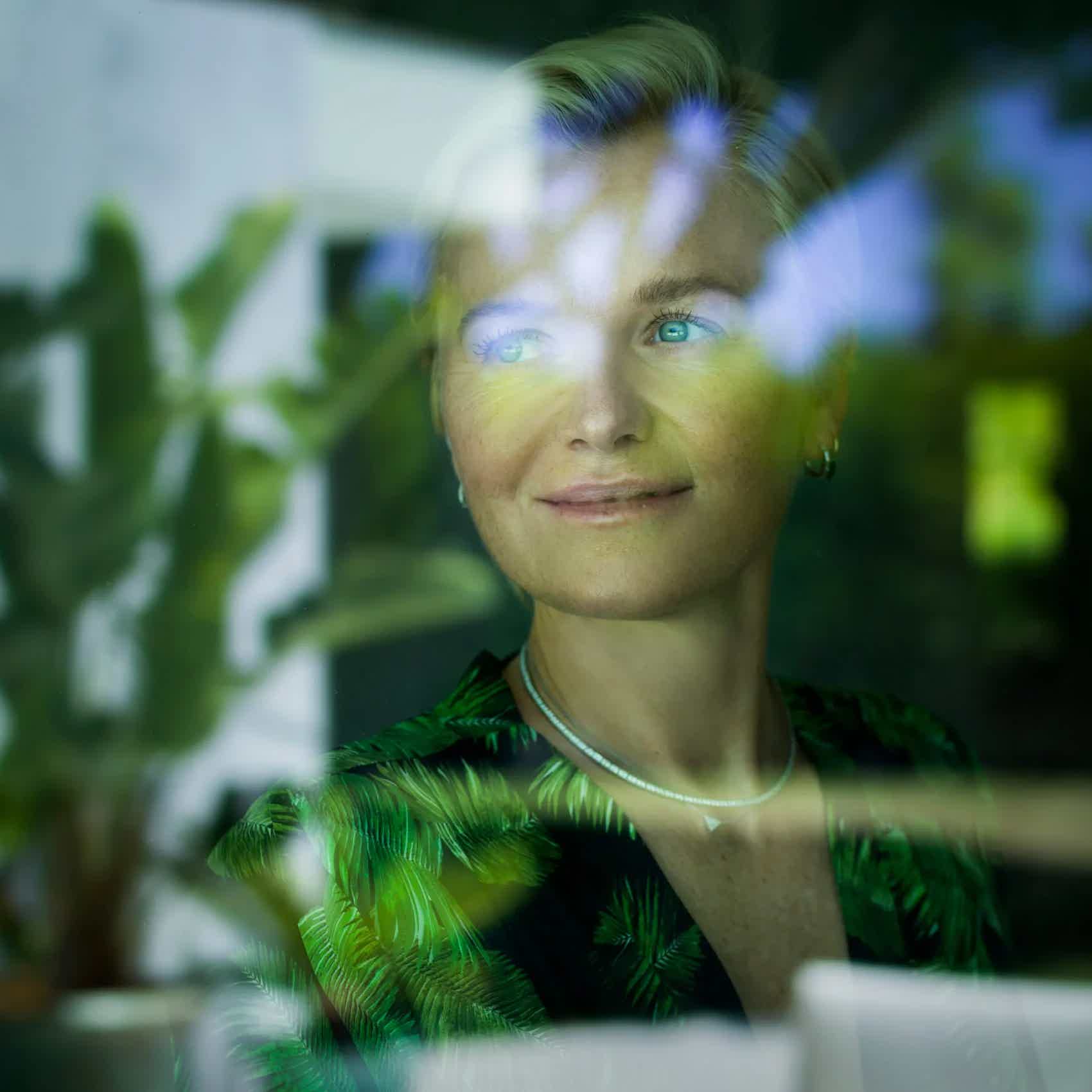 "I've spent a lot of time in Miami in the past 20 years, and I have so many friends there. I love the energy of the City and I wanted to bring the #SturmGlow to Miami for a long time and this opportunity came to us and we took it!"
The soothing, stress-free atmosphere of the space was created by architect Tobias Freytag. The aesthetic encapsulates the simple, yet luxurious spirit of the Dr. Barbara Sturm brand. Smooth concrete tables, delicate brass details, floating light fixtures and floor-to-ceiling windows are just some of the intricate design elements. A mirrored ceiling curves into the back wall of the space, adding a sense of infinity and serenity.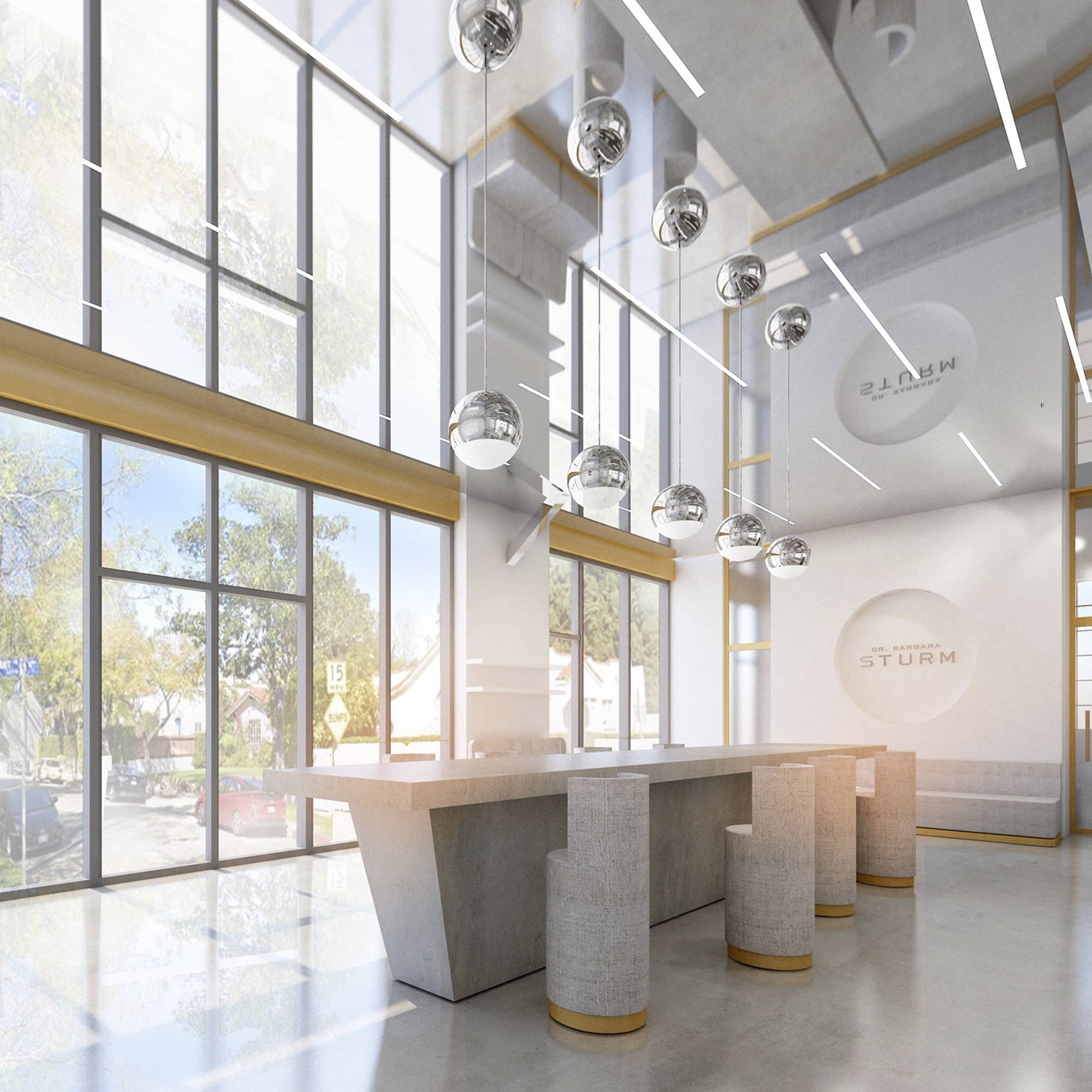 The Discovery Table allows customers to discover and try the full range of products while getting expert advice from an expert aesthetician. Dr. Sturm's experienced team will give personal consultations and help answer skincare questions. Interactive screens and tablets offer customers further product and lifestyle information at their fingertips. In addition, customers can attend masterclasses and community events to better understand skincare, healthy ingredients and how to pursue the anti-inflammatory lifestyle.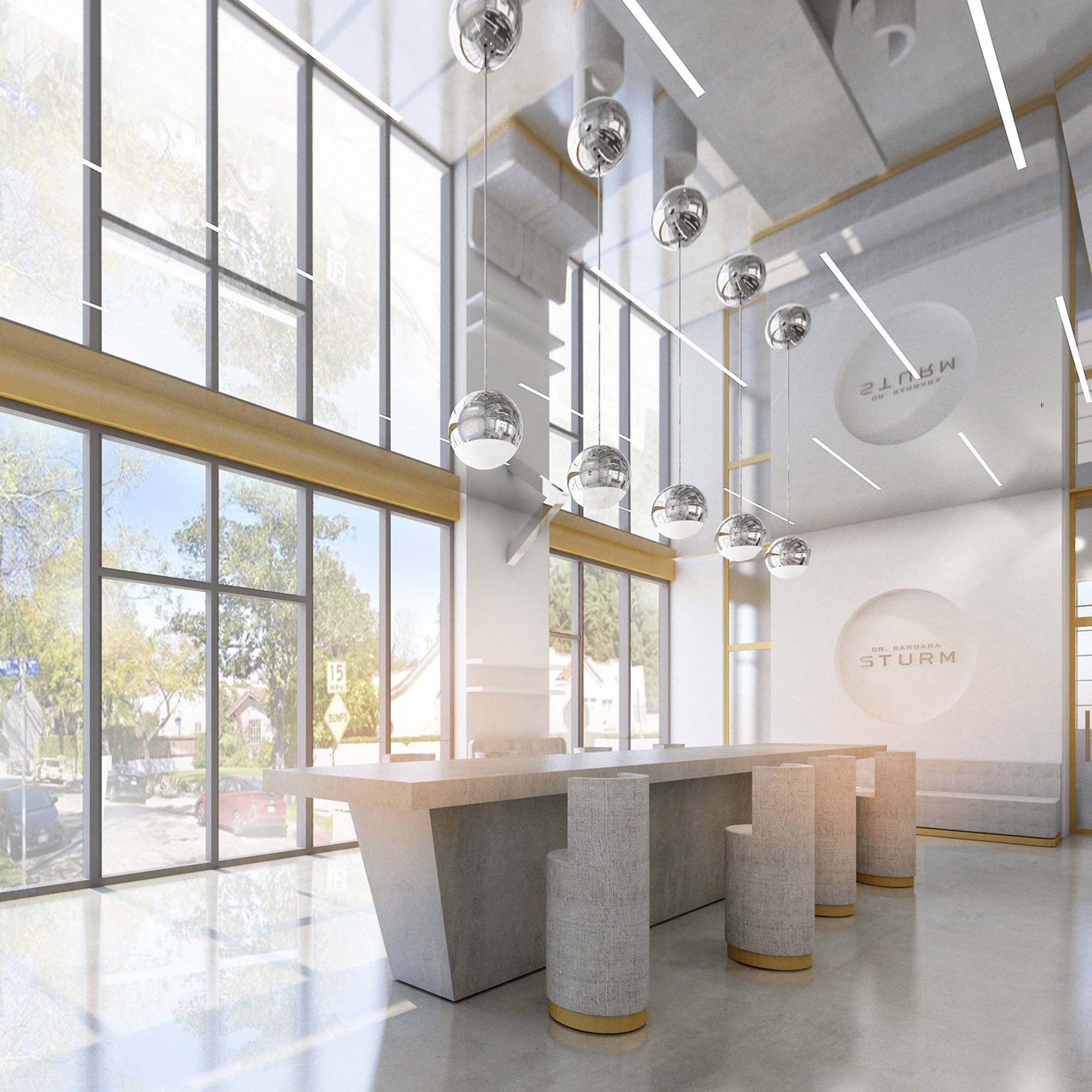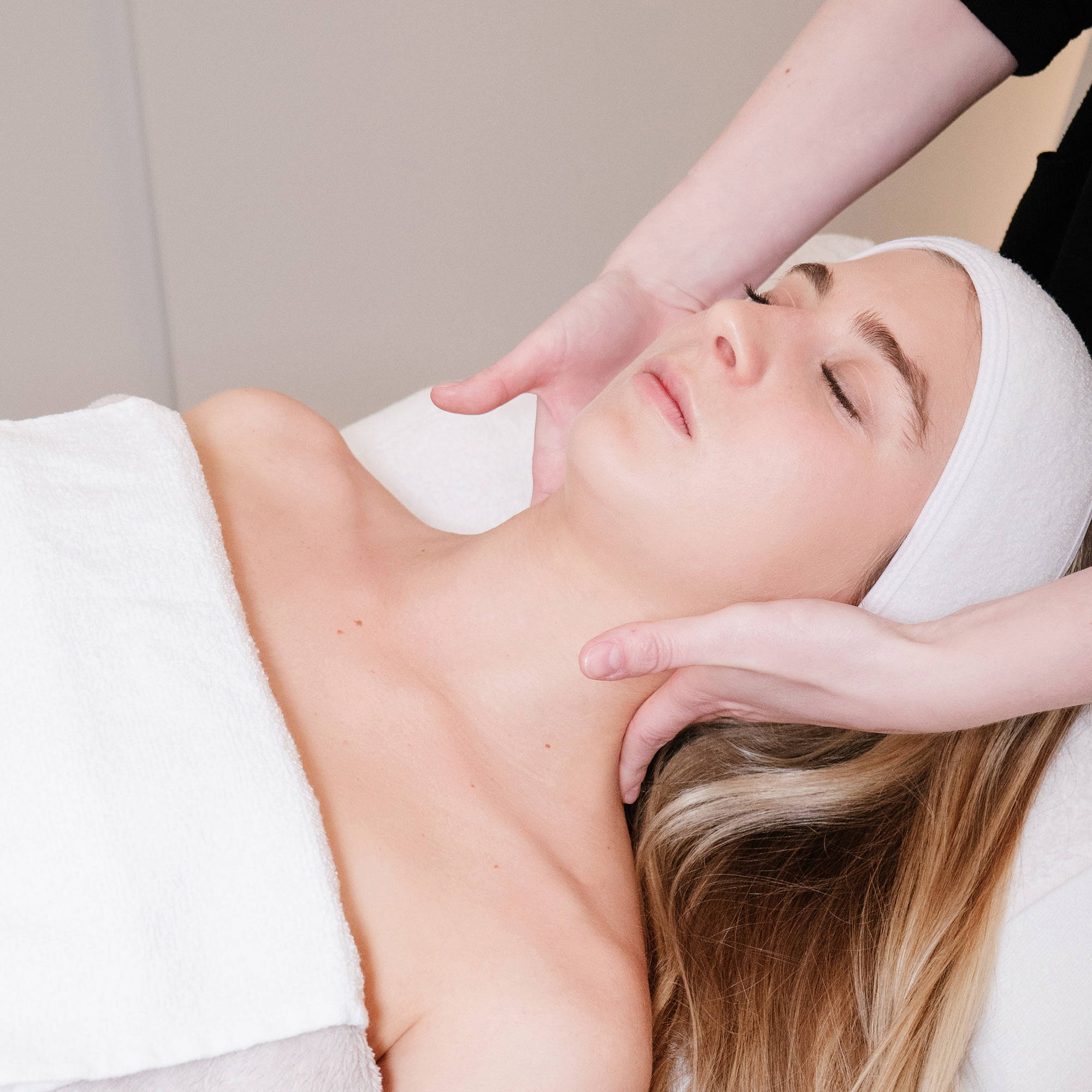 The LA Boutique & Spa accommodates three treatment rooms, two express facial rooms and two infrared saunas where customers can enjoy treatments from Dr. Sturm's wide-ranging spa menu, including the Super Anti-Aging Facial, Instant Glow Facial, Clarifying Facial, Brightening Facial, Darker Skin Tones Facial and Men's Facial. Dr. Sturm will also be premiering advanced beauty and wellness technologies at the LA Boutique & Spa.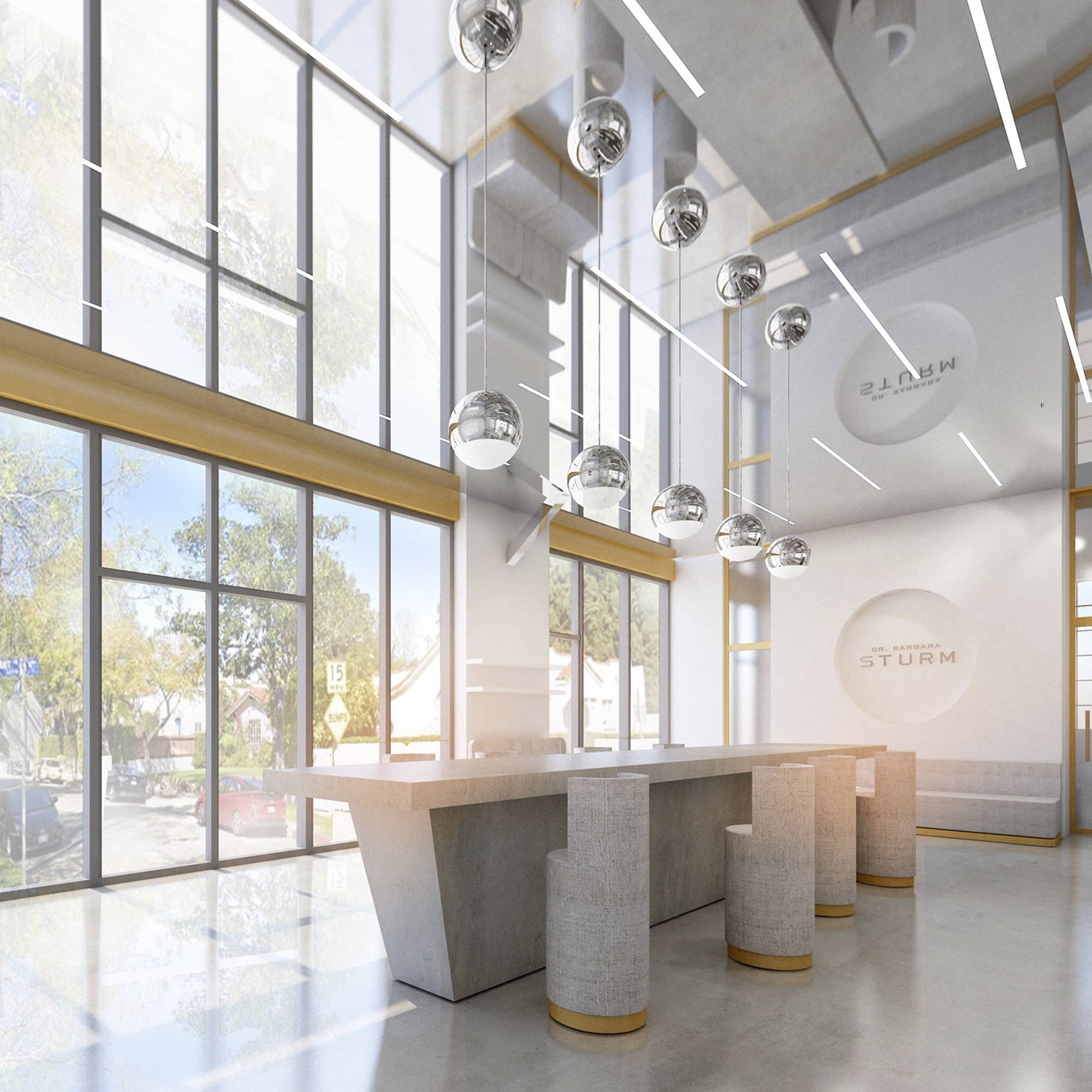 "It's been my dream to deliver the #SturmGlow to Los Angeles. LA is the most advanced beauty and wellness city in the world. It is a place where new ideas are born, tried and adopted, especially in beauty, health and wellness. LA has also become a spiritual second home to me: I met my husband and got married in Los Angeles and have so many wonderful friends here. I simply love to be here."